At Peoples Underwriters, we partner with top-rated insurance carriers to help protect you and your family from life's unexpected events.  We can tailor a package to fit your individual personal insurance needs; including home, auto umbrella, etc…
Our Personal Insurance Agents are here to help you by answering questions that you may have and will assist in researching coverages that fit your needs.  We strive to build long-term relationships with our clients and provide the best possible customer service.
Personal Insurance Options
SOUTH CAROLINA Homeowners AND Renters Insurance
Whether you own or occupy a home, condominium or apartment, having financial protection from unexpected events can give you peace of mind. The standard policy can include the following four coverages: dwelling, other structures, personal property, and liability from losses such as fire, lightning, theft, windstorm or hail. Flood and Earthquake typically are not covered perils without an endorsement or separate policy.
SOUTH CAROLINA AUTO INSURANCE
Personal Auto insurance can provide coverages for: Personal Liability, Physical Damage, Medical Expenses, Uninsured or Underinsured Motorist coverage, and Other Coverages such as Towing & Labor, Rental Reimbursement, etc. to get you back on the road quickly.
SOUTH CAROLINA Umbrella Insurance
An Umbrella policy can be purchased to protect your personal assets above and beyond the personal liability limits found on a Homeowners, Personal Auto, or other underlying liability policy. In some cases, it can even broaden your protection.
South Carolina Watercraft / Motorcycle / ATV / Golf Cart Insurance
Watercraft and recreational vehicles such as Motorcycles, ATVs, Golf Carts provide much entertainment to us in our spare time. Liability and Physical damage coverage for these "toys" often is not provided by the Homeowners or Personal Auto policy and coverage may need to be purchased separately to ensure your protection.
SOUTH CAROLINA Flood Insurance
Floods can happen anywhere – just one inch of water can cause thousands and thousands of dollars of damage. Most Homeowners' policies do not cover flood damage as a result of the sudden accumulation of surface water. Flood Insurance can cover your dwelling, your contents, or both. Everyone lives in either a high-risk or low-risk flood zone.
South Carolina Personal Articles Floater
This policy provides property coverage for specialty items that often travel or are moveable without regard to a specified location. Also, rare and high-value items can often be covered by these policies, such as: Jewelry, Furs, Silverware, Stamp/Coin Collections, Priceless artwork, Camera and Musical equipment.
Peoples Underwriters understands the needs of businesses in our community. As an independent insurance agency, we take pride in reviewing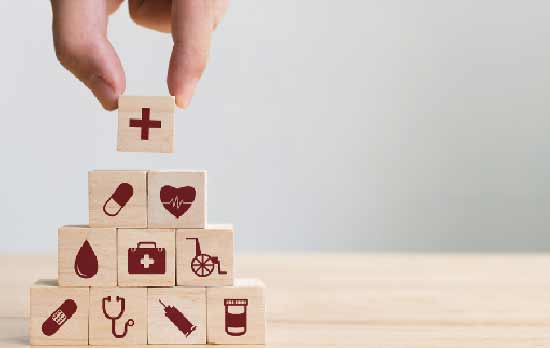 A call to Peoples Underwriters will connect you with an agent who knows and supports our community. More importantly, we…
The right life insurance policy will be unique for you and dependent on your personal and financial needs.